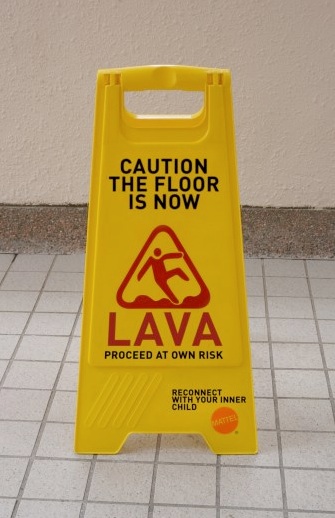 I would love to find this "Caution The Floor Is Now Lava" sign in a first-person shooter game.
Who will make such a game? Someone? Anyone?
I can't pay you, but I will award you the Handy Vandal Medal for Doing Extremely Cool Stuff.
Seriously: you'll get your own blog post, with a picture of you and your work (maybe a picture of you ignoring the sign, and slipping on the lava — whatever you like).
Link to original @ reddit by flipswitch
Via Laughing Squid.