Quasi-Objects of Lorenzo Oggiano
"La vita è un processo reale e autonomo indipendente da qualsiasi specifica manifestazione materiale."*
– Lorenzo Oggiano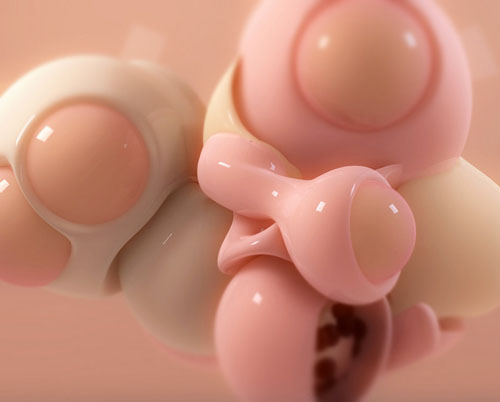 "Quasi-Objects" regards data actualization, the production of biologically non-functional organisms and ecosystems as transient output of an operative practice: aesthetics of process…
I find these forms entirely fascinating, and practically begging for game design applications.
The forms are computer generated. I have no further details, nothing about the software involved. But just from looking at these still photos, I can see algorithms at play which would make a terrific Boss Battle in a first-person shooter … The Blob meets The Matrix ….
Somebody ought to make a game based on these principles. They really should. I would pay to play such a game, and then pay more for the source code.
Via Boing Boing, via but does it float.
---
* "Life is a real and autonomous process independent from any specific material manifestation."
Dateline: Sunday, February 12th, 2012 at 10:09 am
Author: the_handy_vandal
Leave a Reply
You must be logged in to post a comment.