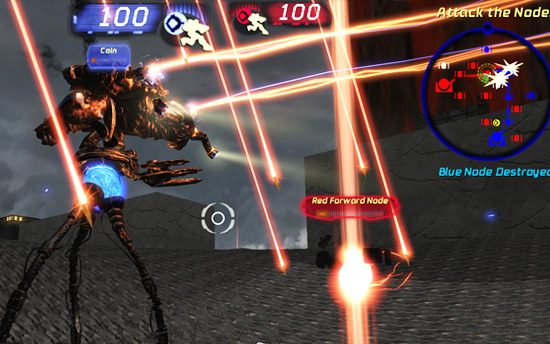 I have posted one more map — Gilgamesh — and updated Terranium as well.
All of the compiled (playable) maps are now available for download.
All of the source (editable) maps will be available Friday November 1, 2013 — the official contest start date.
I will probably post minor revisions to various maps over the next several days; it's also possible that I will post another map or two.
Above: Blue Darkwalker walking into Red Eradicator flak.