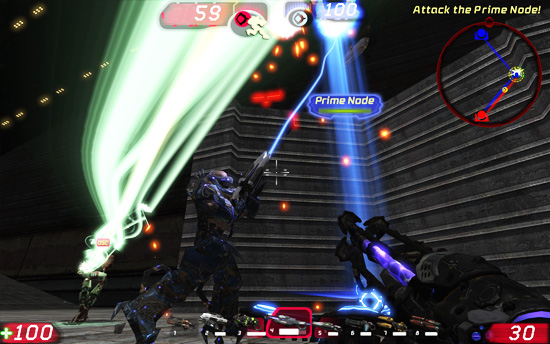 New prize!
The Handy Vandal will provide Bonus Schwag — perhaps custom T-shirts, the Handy Vandal has not decided yet, but something worth owning — if the contest receives (and accepts) maps from ten or more different mappers.
The Handy Vandal is eager to encourage participation: the contest is a talent search, among other things.
If T-shirts persuade mappers to participate, then T-shirts it shall be. If some other schwag will win your love, please inform the Handy Vandal.
Other ideas? The Handy Vandal welcomes your suggestions for recruiting participants: karl@karljones.com.
Voivode (above): Blue powers up freshly captured power node, while Red counter-attacks with Link gun.