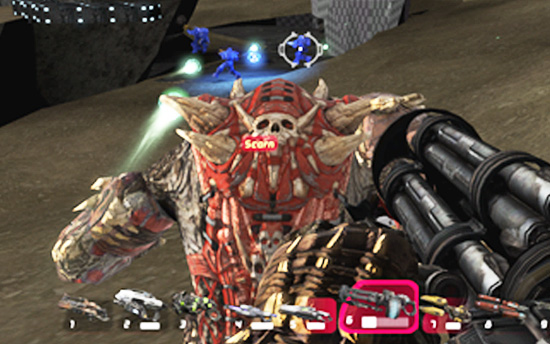 All of the UT3 Mapping Contest maps are now online and available for download.
This includes both compiled (playable) maps, and source (editable) maps.
The challenge:
Take one (or more) of my Unreal Tournament 3 maps and Make It Better.
Cash Prizes! Yes!
See Unreal Map Contest for more information about the contest.
Update Nov. 16: Deadline is March 10, 2014.
Above: Red Scorn attacking the Blue orb carrier.