This is interesting news: tax breaks for the videogame industry: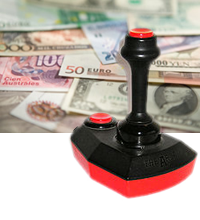 The government has finally recognised the importance of the games industry as a revenue generator for the UK. Surely the fact that everyone's a gamer now must have helped….

… After months of persistent lobbying by the industry's trade body Tiga, the government has agreed to work out a range of tax breaks for UK games companies.

… But is there more to this than economics? Does the government's shift in stance symbolise a fundamental change in the perception of videogames, away from a demonised social scourge and toward a vital cultural force?