Latest map upload: Cenotes (Warfare map for Unreal Tournament 3).
Below: Red Core is under attack by my Blue bot minions, as I bring in a Darkwalker (foreground) for a better view.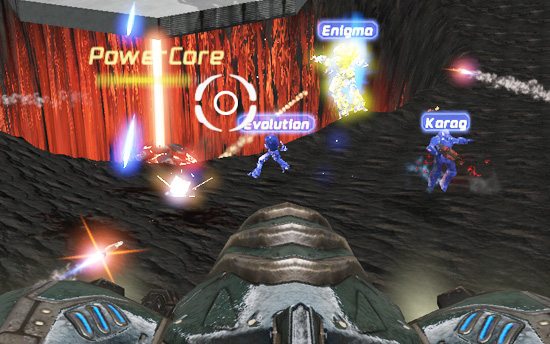 I am, over a span of several days, compiling all of the Unreal Tournament 3 Mapping Contest maps, and posting all of the compiled (playable) files.
The source (editable) files go online November 1, 2013.
See Handy Vandal's Unreal Tournament 3 mapping contest for more details, including — I'll say it again, and not for the last time — Cash Prizes.