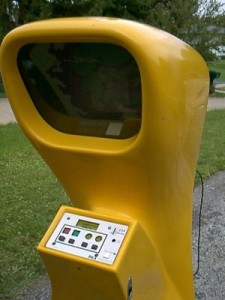 Now this is a beautiful thing:
Computer Space, the world's first commercially-sold coin-operated video game. Recently for sale on Ebay!
Don't you wish you owned one? I know I do!
Via BoingBoing.
See Computer Space @ Wikipedia.
I don't believe I've ever actually seen Computer Space. I suppose it's possible — I haunted more than a few video arcades, back in the seventies — but I'm certain I never played it.